The annual Children in Need appeal happens on 18th November this year, as usual you'll find your cute bear shaped things across places like Asda and Boots. But I've found a few quirky things have appeared this year, which is lovely to see, I would imagine these cute products will attract new interest to the good cause.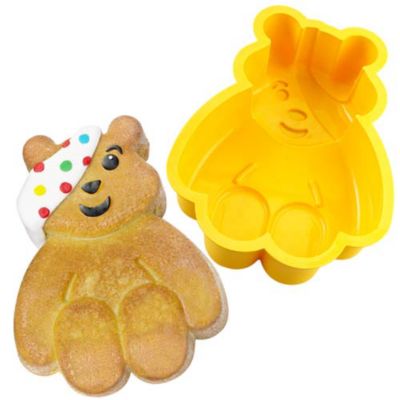 You'll find a whole range of amazing Pudsey Bear bakeware in Lakeland, including the above cake mold, jam jars, pie flutes and cookie cutters. For the kids you will find a slightly irregular, but very charming Pudsey Bear Lego set for only £4 and Limited Edition Pudsey bears and clothing at the marvellous Build-a-Bear.
Co-Creator @wearefoodscouts & @KitschInc. Digital Marketing & Creative Direction. Illustration, writing, creativity & style. Fan of films, TV, cartoons, colourful hair & clean beauty. Blogger since 2009.