Do you have too many jewellery boxes too? Too much jewellery spread across too many different homes? Well, I've stumble upon an ingenius solution!
Whilst out and about looking for Christmas present at the weekend, we were in John Lewis and I came across these ingenius jewellery box designs from Stackers. Stackers are a range of customisable, top quality jewellery boxes, the concept being that you buy the number of layers and layouts that you need and stack them to create a bespoke jewellery box layout.
Plus the Stackers designs come in a lovely range of colours, with quirky patterned linings, this means you can also customise colour preferences too. I particularly loved the red leather set and the pastel blue with brightly colours union jack lining, so bright, cheerful and above all, mega practical.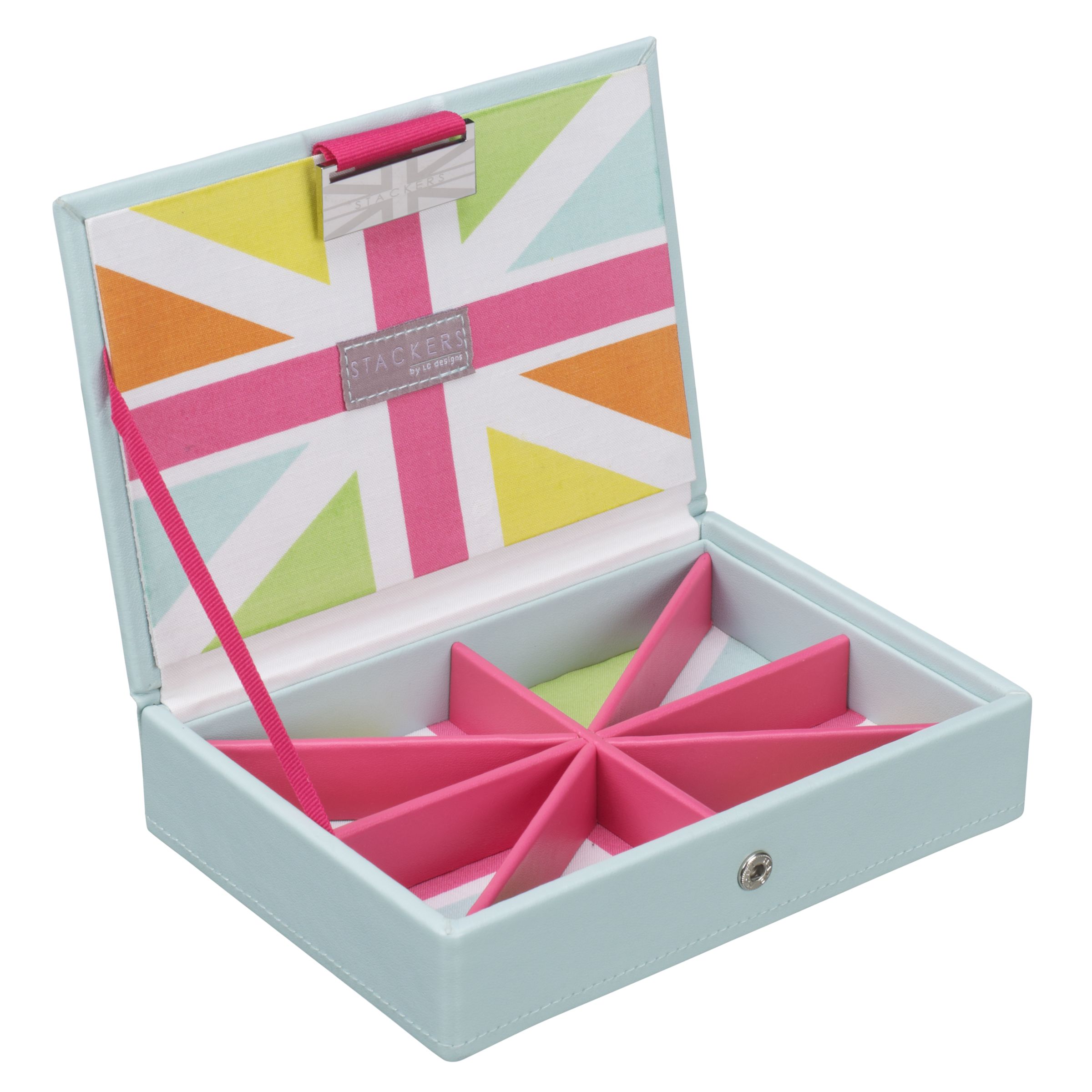 I think these designs are perfect for dealing with increasingly growing jewellery collections, you could buy the basics as a gift, with the knowledge that the box can be added to as and when it's needed. The prices range between £9-£15 and are available in colours for men and women, there are also two size options, a classic size and a mini size. You can find then in John Lewis Stores and online.
What do you think? Have you seen a better jewellery storage idea?
Co-Creator @wearefoodscouts & @KitschInc. Digital Marketing & Creative Direction. Illustration, writing, creativity & style. Fan of films, TV, cartoons, colourful hair & clean beauty. Blogger since 2009.